Home Investment in The Rest of World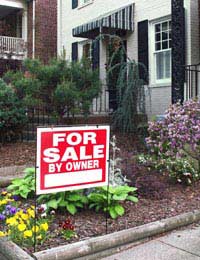 Investors determined to overcome the challenges set by vast distances, time zones, language barriers and foreign legal systems can be rewarded by adding an exotic property to their portfolio. The overseas market may present more barriers, but it can offer a diversity that is not available in Europe.
Thailand is a backpacker's paradise, with its stunning beaches and warm seawater, and property is cheap in the land of a thousand temples. The large island of Phuket - off the bottom of mainland Thailand - is the main tourist destination, but many islands are uninhabited and can only be accessed from the sea. Amongst them is James Bond Island, which featured in the film 'The Man with the Golden Gun'.
Foreigners are not allowed to own land in Thailand, but there are two main ways to buy a property. The first is through a company, which can be set up easily for around £1,000, and the second is through a leasehold agreement totalling 90 years.
Dubai Growing Fast
With development taking place at a breathtaking pace, there is certainly no shortage of properties in Dubai. An estimated 15 per cent of the world's cranes are currently located in Dubai City, making it the fastest growing city in the world. But until 2002, only citizens of the United Arab Emirates and other nationals of the Arab Gulf Cooperation Council were allowed to own property in Dubai. The government has since passed a law allowing foreign freehold ownership of property, but only in designated areas.
Dubai boasts some of the world's most exclusive and expensive properties, but most budgets are catered for and the only significant cost other than the purchase price is a 1.5 per cent land registry fee.
Island Paradise
Sunshine, beaches and the English language make the affordable Caribbean a magnet for overseas investors. St Lucia, which hosted the England cricket team during the 2007 Cricket World Cup, is a favourite island and Barbados, all the age in the 1960s, is still popular. Antigua, a near neighbour of St Lucia, Grenada, Trinidad & Tobago, Jamaica, St Kitts & Nevis and St Vincent & the Grenadines are all gaining in popularity.
The Caribbean is a disparate group of islands spread over 1500 miles, and each island does business in a slightly different way to its neighbour. Some islands follow English law, as part of the Commonwealth, while others follow US, French or Dutch law. Rules vary on acquiring land, property and citizenship. Some islands block or restrict the granting of citizenship to protect their own indigenous population, but others can be very welcoming.
The global spotlight will be on South Africa when it hosts the 2010 FIFA World Cup, and that is sure to raise the profile of cities such as Cape Town and Durban. Game reserves, beaches and year-round good weather add to the attraction, and property is cheap by UK standards with strong rental potential.
Changing Cape Town
Foreigners can buy real estate in South Africa and the process it is straightforward and well regulated. The cost of living is reasonable, but crime is still a big issue in the country. Most people live in gated and manned communities, and armed patrols are routine. The issue is being addressed, however, and in Cape Town crime has dropped by 90 per cent since 2000.
Not everywhere is as accommodating when it comes to foreigners buying property. The process can be extremely taxing in India, for example. Foreigners of non-Indian descent cannot own property unless they satisfy the residency requirement of 183 days in a financial year, and property cannot be purchased whilst on a tourist visa and without permission from the Reserve Bank of India.
Expensive Japan
In the 1980s, Japan had the most expensive real estate in the world. Prices have been on the slide for years and some properties have lost up to half their value, yet the Japanese market is still extremely difficult to break into. Prices in Tokyo are still high by most UK standards, and buyers need to live in Japan. It is easier for foreign buyers if they have a Japanese spouse.
The rules can be fast-changing in China. At the moment, foreign companies and non-resident individuals are prohibited from property ownership for investment. Only non-citizens who have worked or studied in China for at least a year and hold an active resident visa can buy a property. It is possible to set up a company registered in China that is able to own property, however.
There is no private ownership of land in China, though, so essentially what is bought is the rights to use land. For residential purposes, this is typically via a land lease of up to 70 years and non-citizens cannot be landlords.
You might also like...