How to Avoid Overseas Property Scams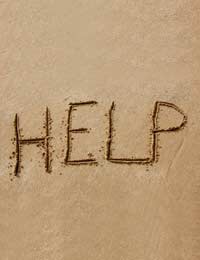 For some, the chance to buy property abroad is a life long dream. But for a great many unsuspecting buyers this dream can turn into a nightmare thanks to overseas property scams. Common sense and legal advice should always be used in order to avoid overseas property scams.
Common Sense and Avoiding Property Scams
One of the most common mistakes made by the public when buying abroad is thinking that the buying process is completely different. The major factors that apply when buying in the UK will still apply when buying abroad. If something does not look right then do not go ahead with the deal. Think of buying overseas in the same terms as buying property in Britain. Do not do anything that you would not be happy to do if you were buying a property in the UK.
When Buying Overseas Always Use a Solicitor
A major rule to avoid overseas property scams is to use your own solicitor. Specialist solicitors should be employed who have knowledge of the buying process of the country you are intending to buy in. They will also be aware of the country's laws and the legal contracts involved in buying abroad. Independent solicitors will be able to conduct debt searches on the intended property and advise on financing, surveyors, and architects if needed. A solicitor is a necessary requirement when buying property in the UK and this rule is no different when buying abroad.
Be Wary of Internet Overseas Property offers
The internet is the scammer's biggest asset but amazingly people are still duped into sending money via the net. Never send money via the internet regardless of whether it is buying or renting a property overseas. This rule also stands for people from overseas looking to buy property in Britain. Money laundering is common and the internet has become a major tool in international money laundering. There can be severe legal consequences for anyone who takes part in this process, even unsuspecting parties.
Deposits and Bargain Price Overseas Properties
A major overseas property scam that does involve sending money via the internet comes when sellers advertising bargain properties and ask for deposits. The properties involved will be heavily discounted and deposits will be required to secure the property. The scammers are banking on the buyer's willingness to overlook the obvious negative aspects of sending money on an unseen property to bag a bargain. Once the deposit has been sent the scammers will simply disappear.
Be Wary of Paying Instalments on Overseas Property
Buying a property overseas via instalments is not necessarily a scam but should be avoided. Paying by instalments is quite common especially where the property is still being developed. Buyers may be able to achieve good discounts on properties still being built but there is no guarantee the property will actually be finished. All over Europe and especially Spain there are half finished building projects where development has simply closed down due to lack of funding.
Scams and Property Timeshare Overseas
Buyers should always be on their guard when it comes to timeshare selling. The scams involved with timeshares have been well documented but sellers are always coming up with new ways to part the public from their money. Never under any circumstances give money at a timeshare sales meeting at home or abroad. Do not fall for any high pressure sales tactics that involve signing a contract at the sales meeting. Always take contracts home to read over and do not supply salespeople with details such as bank account numbers.
Use the Golden Rules of Buying Abroad
There are set rules that can keep buyers safe and save a lot of money when purchasing abroad. Factors to remember will include:
Always obtain independent legal advice from your own solicitor not one appointed by the seller
Never sign a contract unless you can understand the contents, such as a contract written in a foreign language
Always take a cooling off period to think about the deal rather than jumping in and paying a deposit
Do not believe everything you are told by overseas financiers on issues such as tax breaks
Never send money via the internet especially on properties that have not been viewed
If buying abroad always make sure that there is an opt out option where deposits are refundable
The old saying that if 'it looks to good to be true it usually is' applies doubly for overseas bargain properties. Good deals can be made when buying abroad but this does not mean buyers should throw common sense to the wind. What is perceived to be an excellent property deal can easily turn from a dream into a financial nightmare.
You might also like...