The Legal Minefield of Buying Abroad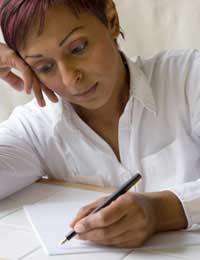 The dream of buying an investment property abroad can turn into a nightmare very quickly. For example, there was the man who signed the wrong contract and ended up with a different house from the one he thought he had bought, or the woman who discovered that the property developers she bought from did not actually own the land in the first place.
Even a less dramatic blunder can prove costly. In France, for instance, it is usual for the seller to pay the estate agent's fees, which can be as much as 10 per cent of the property value. But there have been instances where these fees have been added on to the purchase price, so it is important to check that this is not the case before signing on the dotted line.
In Spain, outstanding debts attached to a property are transferred to the new owner, while those who purchase a farmhouse or villa with agricultural land in Italy may find farming neighbours have a legal right to buy back land for less than its purchase price.
Rules Vary
The simple truth is that no two legal systems are identical and so it follows that the rules and regulations governing the purchase of property vary too. The most effective way to avoid any nasty surprises caused by the legal intricacies of a foreign property market is to get trustworthy legal and financial advice.
Such advice will not come for free, of course, but for most buyers it is essential if the legal minefield is to be negotiated safely. There are so many aspects to consider, such as potential restrictions on renting out the property, tax on rental income, capital gains tax rules, whether or not there is a double tax treaty and laws governing death duties and wills.
Employ legal and financial representatives fluent in both English and the local language, and get them to check if there a cooling off period when buying, what circumstances, if any, will result in a deposit being refunded and, if buying off plan, whether the development is bank guaranteed or insured if it goes bust.
Property Laws
If buying a property within the European Union, Britons, and indeed all EU citizens, are subject to the same rules and regulations as the locals, but be aware that individual countries have their own property laws.
The legal aspects of buying property are just as variable outside of the EU. In New Zealand, for instance, there are limits on how much land non-citizens can purchase and where, while foreigners can buy only new-build properties in Australia.
Outsiders are not allowed to buy property in rural areas, villages or close to military land in Turkey, and, although Britons can buy a holiday home in the USA, there are restrictions on how long they can remain in the country each year. Foreign property ownership is not restricted in South Africa, but non-residents must declare any money they bring to the country to the South African Reserve Bank.
You might also like...