The Best Countries to Invest in Property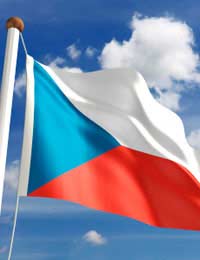 Investing in property abroad can be a risky option especially for the inexperienced investor. However, certain countries can yield good property investment opportunities if you know where to look.
Property Investment Abroad Factors
When investing in property abroad there are certain important factors that should be considered. These factors will include borrowing rates, the rental market, the national and local economy, and a whole host of legal and tax considerations. Knowing the best countries to invest in should be top of the consideration list to ensure the optimum investment opportunity.
Property Investment in the Czech Republic
Property investment opportunities in the Czech Republic are rising rapidly thanks to the very low borrowing rates and the excellent rental market. Property deposits are low at around 15% and borrowing interest rates can be as low as 4%. Lenders have been supplying property loans at around 80% to 90% loan to value rate. The Czech Republic joined the European Union in 2004 and economic growth has been strong. The central Europe location with good export links is another reason why investing in the Czech Republic can be a winner.
Cyprus Property Investment Potential
A relatively low tax rate and property prices increasing by around 20% annually has made Cyprus one of the fastest growing property investment countries in the European Union. Property prices in Cyprus are still quite low when compared to other countries in Europe and this country is a winner when it comes to the rental market. The steadily increasing tourism factor means that Cyprus is a stable market for those looking for buy to rent opportunities.
Bulgaria Property Investment Opportunities
Property investment opportunities have been rising rapidly thanks to low property prices, close proximity to the UK, and tourism rising by 50% in the last few years. Bulgaria joined the European Union in 2007 and loan to value rates are around 60% to 70% depending on how much is borrowed. Interest rates are approximately 6.5% to 7.5% but property prices are low and the rental and tourism factor is high.
Property Investment in Poland
The statistics on Poland speak for themselves; a population of 38 million with a Gross Domestic Product (GDP) of 5%. Property prices have risen by around 12%, unemployment is falling rapidly and Poland has a very high population of young people; 50% of Poles are under the age of 34. New employment opportunities are set to increase by 100,000 over the next four years and the rental market is growing rapidly. At less than two hours flight time from London, Poland looks set to be a great investment opportunity for those looking to expand their property portfolio.
Property Investment Opportunities in Malaysia
There are numerous reasons why Malaysia is an attractive property investment option. Not only does Malaysia have a British legal system but the government actually has its own foreign homebuyer incentives. The economy is one of the fastest growing in that area and loan rates are very low at around 3% to 6% of the property value. Capital growth is strong at around 15% to 30% and there are a number of tax free advantages to be had. Tourism is extremely high in Malaysia making it a good rental investment opportunity.
Stable Investment Opportunities in France
France has a lot going for it when it comes to property investment. Property prices in France are low when compared to those in Northern Europe. The tourism market is extremely strong and it is ranked as one of the most popular tourist countries in the world. Leaseback schemes are available with attractive tax incentives and net rental yields of around 7% to 10%. France has always been a stable property market for investors and the tax treaty between France and Britain means no risk of having to pay double tax.
Investing in property abroad can be a very risky business and professional advice should always be taken. There are many property investment scams on the Internet so if the offers look too good to be true they usually will be. Legal advice should always be taken before signing any contact involving the exchange of funds and property.
You might also like...