Property Investment Clubs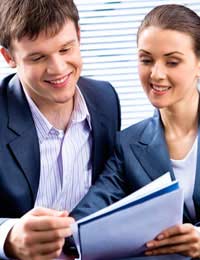 If a deal sounds too good to be true, it usually is. Those tempted by the claims made by some property investment clubs (PICs) should bear this in mind. The opportunity to profit from property with no risk and no down payment sounds good. So do discounts of up to 30 per cent on property, or the chance to become a property millionaire. The UK's appetite for property investment is high, and these get-rich-quick schemes with their eyebrow-raising returns have attracted plenty of interest, but investors should tread carefully.
In general, PICs operate by charging considerable sums in subscription fees in exchange for access to off-plan (unbuilt) or new build properties - usually flats - at discount prices. Many PICs, backed by glossy brochures and slick sales pitches, claim that by pooling the resources of like-minded individual investors, they are able to negotiate better terms with developers and pass the discounts on to members. In addition, many PICs will manage the process of buying the property, from reservation through to completion and letting, making it a hassle-free investment.
Costs Tot Up
As well as paying subscriptions, members are often encouraged to attend expensive training courses. These tend to focus on how to build large property portfolios quickly and with little or no capital. Potential risks are, in the main, played down, and most, if not all, of the advice given is in the public domain. Costs can tot up quickly. The membership fee can be over £5000, while a two-day training seminar can add £2,500. Some PICs also charge a percentage of the sale price of properties - typically three per cent - and even a non-refundable reservation fee of about £1000 per flat.
There is no doubt some investors will have prospered from their involvement with PICs, but, as with all types of property investments, there are definite and considerable risks. Even if the massive discounts promised are delivered, which is unlikely once subscription and training course fees are taken into consideration, investors may find they are unable to sell their properties for the projected profits. A high concentration of investment property within a single development can also lead to lower than anticipated rental income.
Short Term Targets
On the whole, PIC investors are encouraged to off-load properties quickly and reinvest profits in a bid to achieve rapid capital gains. In contract, buy-to-let landlords tend to hold on to properties for longer and look at property as a long-term investment, reducing the level of risk involved.
If determined to invest in a PIC it is important to check that credentials of the company sourcing the property. Find independent proof that the company has a long and successful history in property dealing and has all the required experience, knowledge and expertise. Remember that only by dealing with properly regulated and reputable professionals can investors ensure they are getting value for money and have a route to redress if something goes wrong.
The Financial Services Authority regulates mortgages and investment agents and advisors, but not PICs. Other than the Property Misdescriptions Act 1991, PICs are unregulated, so buyers beware.
You might also like...
I wondered whether you might find a use for my services.I source, renovate and manage investment properties in the East Riding of Yorkshire, yields are over 10% and would start at around 25k and they are all below market value.If this is off interest then please let me know.
David
- 20-Mar-13 @ 8:00 PM