Tips for Buying Repossessed Properties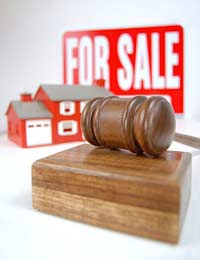 Buying repossessed properties is a straightforward process but buyers may have some competition. Use these tips to maximise your chances of buying a repossessed property.
Know Where to Look for Repossessed Properties
The amount of repossessions in the UK has doubled and a great percentage of these properties are being sold through auction houses. Auction houses offer hundreds of repossessed properties every month. It can be a daunting task for the inexperienced, and companies such as Auction Insider can take the hard work out of the auction process. Auction Insider is a subscription service that will supply leads and remote viewings on repossessed properties throughout the UK.
Get to Know an Estate Agent
Estate agents do sell repossessed properties although they will not usually make buyers aware of the repossessed status. Estate agents will be trying to get the highest price that they can for the property. However, it may be worthwhile building up a good relationship with an estate agent in the hope that they point you in the right direction. Mentioning that you are seriously looking for repossessed properties could pay dividends.
Bidding After the Hammer Comes Down
It may not be common practice but a number of people are waiting until the hammer comes down at auction and then sneaking in and making a bid on the unsold property. Whether this will work or not depends on the offer and how much the lender is willing to take. Still it is worth a shot if an auction house has a large number of unsold properties due to the reserve prices being too high.
Place a Realistic Offer
Buyers do want a bargain when buying repossessed properties but unrealistic offers can mean losing out. If a notice has been placed in the newspaper regarding a sale it will come with a closing date. Anyone can place an offer before the closing date but once the date has passed the highest bid has the sale. The estate agent will ask buyers to equal or up the highest bid, so do the math and work out if it is still a bargain.
Stick to a Maximum Price Limit
Make sure you have a maximum price set and stick to this limit. Remember that there will be other fees involved that will up the price over the selling price. This could involve repairs needed, estate agent fees, stamp duty, and utility reconnection fees to name a few. If set on a property it is also a good idea to have a survey completed and this will cost money as well. You will of course lose the survey fee if the bid is unsuccessful.
Sit in at Auctions
If you are an inexperienced buyer then take a trial run and sit in at a few auctions. Get a feel for the process and obtain some catalogues before attending to check prices and property descriptions. Some auction houses will also be able to give information packs on specific lots including copies of the deeds. Remember, once your bid is accepted at auction and the hammer comes down it is a legally binding agreement.
Check Out the Property Yourself
You should always assess a property firsthand rather than relying on the description in a catalogue. Buyers can assess any damage to the property and any costly repairs that will be needed. The time span between the catalogue coming out and the sale is usually around a month. Buyers will need to act quickly especially if it also means arranging a mortgage prior to the sale. A deposit will also be needed there and then on the sale day at auction; usually around 10% of the overall sale price.
Assess the Property Location
Buyers should gauge the sales price by checking out the area in which the property is located. Look for factors such as facilities, shops and transport links. Also look at other similar properties in the area and find out how much the asking price is. Remember, not all repossessed properties will sell under the asking price, the law of supply and demand still exists even for repossessions. However, lenders are usually looking for a quick sale so it is well worth the time hunting down repossessed properties.
You might also like...