Buying an Investment Property Through an Estate Agent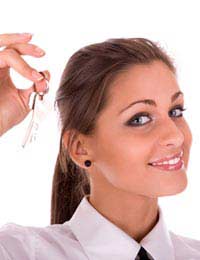 Finding the right investment property is increasingly difficult due to the ever-rising cost of housing in the UK, but there are people ready, willing and able to help. Estate agents may be as popular as politicians or second-hand car salesmen, but selling property is their job and, in that regard, they can be extremely useful to those seeking an investment property.
Always remember that estate agents are not on the side of the buyer. In fact, they have a legal, commercial and ethical duty to work on behalf of the seller. The estate agent will be working to get the very best price for the seller, will negotiate terms that favour the seller and will be acting on the seller's instructions at all times.
Nevertheless, to sell houses, estate agents need buyers. They will, therefore, do what they can to provide a selection of properties that match the criteria set out by the buyer. The number of viewings on a property has a strong correlation with the price that is achieved, so estate agents will happily arrange viewings and contact buyers whenever a suitable property comes on the market.
Get Preferential Treatment
Another bonus is that estate agents like buyers of investment properties, and that can mean preferential treatment. This is because investment property buyers tend to make life simple for estate agents. Firstly, they do not, in general, have a property of their own to sell. Secondly, they will probably have the finance in place to complete the transaction. As a result, there is less chance of creating a property chain, something estate agents are keen to avoid as a third of all property chains fall apart.
While, estate agents should be in touch if the ideal investment opportunity comes along, it is wise not to rely on them too heavily. It is worth keeping an eye on the market and the internet is an excellent tool for the job. Most estate agents have websites of their own and there are now many websites aimed at those searching for property.
When a suitable property does become available, act quickly. Remember the estate agent is acting on behalf of the seller and will be frantically contacting as many potential buyers as possible to arrange viewing, so competition is likely to be fierce.
Reduce the Risk of Gazumping
It is always tempting to strike a deal, but be aware that this may stall the transaction or cause it to collapse. If the property and the price are right, consider offering the full asking price. This will reduce the risk of being gazumped - outbid by a rival at the last minute - as will making it a condition of the offer that, if accepted, the property be taken off the market straight away. Get a 'sold' board outside the property and have all internet advertisements removed to further reduce the risk of gazumping. Try not to quibble over minor points and, if possible, be willing to complete on their timescale.
If fortunate enough to have a choice of ideal properties, it is worthwhile considering the timescale involved in purchasing each one. If a seller has yet to find a property to move into, the deal could drag on and may get bogged down in a property chain. Given the choice, opt for the seller who is ready to move out.
You might also like...