Making an Offer on an Investment Property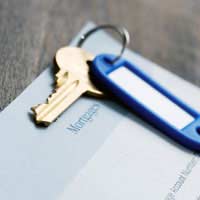 The price is crucial when it comes to buying an investment property. Pay the right price and the money will start to roll in, but get it wrong and what was meant to be an investment could soon become a liability.
It is human nature to let the heart rule the head on occasion, and if that means paying over the odds for a dream home for the family to live in, it can be forgiven. But buying an investment property is different - it has to be a calculated decision on what a property can earn in cold, hard cash.
If buying a property to improve it and sell it on, work out what work needs to be done and take time to calculate the budget needed as accurately as possible. Find out what it will cost to pay tradesmen and buy materials, and always add at least 15 per cent on to the total as a contingency fund. Sizeable projects rarely run like clockwork and these additional funds will build flexibility into the timescale.
Professional Fees Can Eat Profits
Remember to add any professional fees into the equation, otherwise surveyors, architects, conveyancers and estate agents will eat into profits. Be realistic about how long it will take to turn the property into a desirable residence and consult local estate agents to get an accurate idea of what the property will be worth when ready to sell.
If the sums add up and the property is more than likely to deliver a worthwhile profit, it is worth making an offer. But if the only way to squeeze a profit out of the property is to cut corners and skimp on fixtures and fittings, it is better to look elsewhere.
Whether buying at auction, through an estate agent, or privately, the same rules apply. It is tempting to try to strike a deal - whatever the asking price - but if the property is priced correctly, consider offering the full amount. That way the bid will be taken seriously, there will be no time wasted haggling over the price and less chance of being gazumped - outbid by a rival at the last minute.
Estate agents are obliged, under the Estate Agency Act, to pass on all offers received for a property, so any offer made should stipulate that the property has to be taken off the market. All advertisements - including those on the internet - should be removed, and a 'sold' board should to be erected outside the property.
Check the Asking Price
If a property has been on the market for a while, it may be the asking price is too high or perhaps the survey will throw up an unpleasant surprise. Home Information Packs have been introduced by the Government to speed up the process of buying a property in England and Wales and should reduce the risk of such nasty survey surprises, cutting the number of transactions that collapse before contracts are exchanged.
When buying a property to let out, there is less pressure to turn a quick profit but it is crucial to get an accurate indication of the rental income that can be achieved. Study the market and contact local letting agents. Calculate how long it will take before the rental income will recoup the money spent on improvements and professional fees and start to earn profit.
If a mortgage is needed to buy the property, calculate whether or not the rental income will cover mortgage payments, letting agency fees, ongoing maintenance and any utility, property management and council tax bills that are not being passed on to the tenant. If not, funds will have to be in place to meet the shortfall.
You might also like...