Buying an Investment Property by Private purchase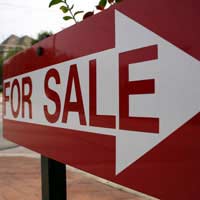 In the ultra-competitive UK property market it is not easy to find a bargain, but there are still ways for property investors to get a good deal. One of those is to buy a property by private purchase.
If friends or family members are selling a property, consider making an offer. There are several advantages to buying a property this way instead of through an estate agent. For starters, the buyer is likely to know much more about a property that belongs to a friend or family member. They will probably have spent a good deal of time in the home and will be aware of any problems that exist, so there should not be any nasty surprises when the survey is carried out.
In addition, the buyer will know all about the location and the standard of local schools and amenities. A private sale can save the vendor thousands of pounds on estate agency fees too, so they should be willing to cut most or all of that amount off the asking price.
Avoid a Property Chain
It may be that the property for sale was inherited, and in this instance the vendor could be looking for a quick sale. This is ideal for a property investor, because there will be no chain and the property can be ready to let out or renovated and sold on much sooner. Another bonus is that family and friends may allow access to the property before contracts are exchanged. This can allow any improvements to be made ahead of schedule, and the sooner a property is let out, the sooner it can start to make a profit.
The internet age has inspired many people to sell property without the help of an estate agent and is worthwhile searching websites for homes offered for private sale. There are plenty of UK websites dedicated to providing private sellers with advertising space, and some even offer their services for free. Do not neglect newspapers either, as some vendors will prefer to sell their home privately through the local paper.
It's possible to stumble across a real bargain this way. Sometimes when an estate agent has not been commissioned to carry out a proper valuation, a vendor will undervalue their property. Also, competition is unlikely to be as intense as usual, because, in general, fewer potential buyers will see a private sale advertised on the internet than an ad in a local estate agent's window.
Grab a Bargain
In these circumstances it is possible to buy a property at below market value. What the buyer knows to be a low offer can seem attractive to the vendor and the fact the buyer is not part of a property chain will be in their favour too, as it can prove extremely difficult to keep a long chain together if it includes privately advertised properties.
And remember that private sellers are saving a considerable sum by not employing the services of an estate agent. The vast majority of estate agents charge a percentage of the sale price – typically between one and two per cent – and employing multiple agencies can cost up to 3.5 per cent of the sale price. With this in mind, private vendors may be willing to negotiate a little further on the final price.
You might also like...