Home Investment in Australia and New Zealand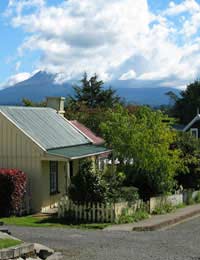 The sunny climate, relatively cheap cost of living and laid back English-speaking locals can give Australia an edge in the eyes of UK property investors looking for opportunities overseas. But the buying process Down Under differs significantly from that in Britain, and foreign investors face fairly stringent restrictions too.
Nonetheless, certain cities are appealing. In 2005, a survey of 130 cities worldwide found that Melbourne - where the television soap Neighbours is filmed - was the world's most attractive destination for ex-pats to live. Perth ranks very highly in international quality-of-life surveys too. It seem isolated from the rest of the country as the only major city on the west coast, but property prices are generally lower than on the eastern seaboard.
Sydney is, without doubt, the jewel in Australia's crown. It is the largest and most cosmopolitan city, has the world famous Bondi Beach, a landmark waterfront opera house and a relaxed atmosphere. Not surprisingly, it has the highest house prices too.
Restrictions on Foreign Investors
Australia does not allow foreigners to buy whatever property takes their fancy, however. Anyone without Australian citizenship or a permanent residency visa is considered a foreign investor and must receive approval from the government's Foreign Investment Review Board. It means that, in general, only two types of property purchase are available.
The first option is to buy a brand new or off the plan property. It can be an existing villa, house, apartment or townhouse as long as it is newly built, has never been lived in and has never been sold before, or it can be a property that has not yet been built. The alternative is to buy vacant residential land, but a condition is that construction on a residential dwelling must start within 12 months and it can be difficult to supervise construction from the other side of the world.
If a buyer has an offer accepted in Australia, contracts are exchanged within days. After a five-day cooling-off period, the buyer is committed to the purchase, but until contracts are exchanged the vendor is under no obligation to anyone. Even a vendor who has accepted an offer can legally go ahead and sell to anyone else who comes along with a higher offer or better terms. Completion of the sale, known as settlement, usually takes place six weeks after the contracts are exchanged. Practices vary from state to state, so it is wise to seek independent legal advice from a solicitor or licensed conveyancer as well as a buyers' agent.
Beat the Crowds
New Zealand is comparable in size to Great Britain, but the population is only four million so it's one of the least crowded countries in the world. Its vast mountain chains, sweeping coastlines, steaming volcanoes, lush rainforests and deep fiords make it a sanctuary for those seeking peace and relaxation as well as a playground for adventurers and thrill seekers.
Wellington, the capital city, is home to the seat of parliament and to most national theatre, dance and performance companies, while Christchurch, on the east coast of the South Island, is internationally known as 'The Garden City' and boasts the 161-hectare Hagley Park. Auckland, the country's largest city, sprawls over a narrow isthmus between the Waitemata and Manukau Harbours, a location that has fostered the locals' love affair with the sea.
Foreigners buying property as an investment are restricted to real estate on less than 12.5 acres of land. A written offer should be made on the chosen property and, if accepted, it will be on the condition that surveys, searches and pest inspections are concluded satisfactorily. A contract is then signed and the buyer parts with a non-refundable 10 per cent deposit. It is possible to borrow up to 90 per cent of the asking price, but the amount is restricted by income and mortgage repayments cannot exceed 30 per cent of disposable income. Once finance is in place, a completion date can be set when the final payment is made and the buyer will register as the new owner of the property.
You might also like...