Home Investment in the Rest of Europe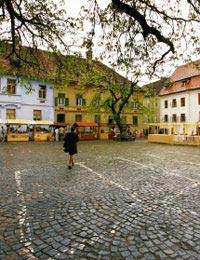 Britons can be spoilt for choice when it comes to buying an investment property in Europe. The rules and regulations when buying, selling and letting property can vary from country to country, but do not pose insurmountable problems. In most cases, the burden can be taken by a reputable solicitor who has the required local knowledge and experience.
In general, Europe is becoming more accessible and presenting ever more opportunities for property investors. A devastating civil war ripped the former Yugoslavia apart in the 1990s, but the conflict that engulfed the Balkans is now firmly in the past and Croatia - on the coast opposite Italy on the Adriatic Sea - is now regaining its popularity. The reasonable cost of living, pretty seaside towns scattered along more than 1,000 miles of coastline and promise of clean and warm coastal waters are the main attractions.
Croatia's Price Hike
Some of Croatia's most expensive property can be found in Dubrovnik, in the south and close to the border with Montenegro. Split is on the coast further north and near some of the best islands, including Hvar and Brac, while the capital, Zagreb, is inland and home to 4.5 million people. A property price hike is expected in the run up to Croatia's European Union accession and, with easy and affordable access via budget flights, it could become even more popular.
Romania, one of the poorest nations in Europe, acceded to the EU at the start of 2007. It is bordered by Bulgaria, Hungary, Ukraine, Serbia and Moldova, and remains predominantly agricultural. There are several attractive Black Sea coastline resorts, including the port city of Constanta, Mamaia and the Transylvanian Mountains, where the Saxon medieval towns of Brasov and Sighisoara nestle.
Romania Still Cheap
A former Communist state, Romania was ruled by the dictator Ceausescu until he was violently deposed in 1989. Ceausescu's legacy was a bankrupt country, but since 2000 the country has stabilised and as EU subsidies kick in property prices, currently cheap by Western standards, can be expected to increase. Bucharest, the capital, is a booming city and a host of the world's top companies that have set up there. It has strong French influences and was nickname 'little Paris' during the 19th century.
Bulgaria, another former Communist state, endured decades of neglect and under-investment in basic infrastructure under Soviet rule. Like Romania, it joined the EU in 2007 and its increasingly popular beach resorts and mountains can be reached in a little over three hours from UK airports.
Space in Sweden
Sweden is the fourth largest country in Europe but has a population of only nine million. In fact, 59 million Britons live in an area half the size of Sweden, which is hotter in the summer than Britain and not as wet in winter. The cost of living is higher in Sweden than the UK, but property prices compare favourably because most people rent and so the relationship between supply and demand is one of the most favourable available anywhere in the world.
Stockholm, the home to some stunning waterside buildings, built on 14 islands on the Baltic Sea at the entrance to Lake Malaren. Gothenburg, on the west coast, is a major port and industrial centre with a world-class opera house, while Malmo, on the south coast, has a 16 kilometre-long bridge and tunnel linking it to Copenhagen, Denmark.
Portugal, the Atlantic-facing western half of the Iberian Peninsula, was considered Spain's poorer neighbour, but now is in many ways the more distinguished partner. It can boast 300-plus days of sunshine every year, a relatively cheap cost of living and several prestigious golf developments, including Vale do Lobo and Vila Sol on its southern coast, the Algarve. Golf is probably what the Algarve is best known for and it has several championship quality courses to back up its claim as the number one golfing destination worldwide.
You might also like...