Home Investment in France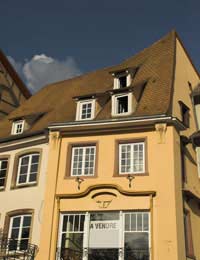 France, a 21-mile hop across the English Channel, is second only to Spain in popularity when Britons buy property abroad. Like most European countries, Britain's nearest continental neighbour has witnessed a property market boom in the past decade, with house prices doubling in value.
A characterful, stone property with a pretty garden and good location is many people's idea of a dream home in France, and would provide an ideal holiday let for UK property investors. The supply of such homes is declining, however, as those lucky enough to have one are in no hurry to resell.
Bargains are thin on the ground too, with prices in many regions comparable with those in the UK. On average, prices are around 30 per cent less than in Britain, but many are being priced out of traditional hotspots like the Cote d'Azur and the Dordogne and are turning instead to the Languedoc region, in the southwest, the Lot et Garonne region, in the central southwest, and the Pyrénées Atlantiques, bordering the Atlantic coast and Spain.
Find a Solicitor
There are significant differences in the process of buying a property in France. Conveyancing services are provided not by a solicitor but by a notaire, an impartial public official. The notaire does not represent either the vendor or purchaser, so investors should appoint an English-speaking solicitor to look after their interests.
Once a property has been chosen, a preliminary contract has to be prepared, either by an estate agent or a notaire. Often, in France, notaries themselves act as estate agents. The preliminary contract is a written agreement between the two parties, in which the buyer agrees to buy the property subject to conditions known as clauses suspensives or conditions suspensives. The contract will only become binding when these conditions - such as the buyer securing a mortgage within a stated time - are met. If the conditions are not fulfilled, the buyer should be released from the contract.
When the preliminary contract is signed, a deposit, typically of around 10 per cent, has to be paid to either the estate agent or notaire. Then, by law, there must be a cooling off period of seven days, during which the buyer can simply cancel the contract that has been signed. This can be done without giving any reason as long as the correct procedure is followed.
Completing the Purchase
A formal deed of sale called the acte de vente, which contains a detailed description of the property and proves who owns it, must then be prepared by and signed in front of a notaire. There is usually a period of between 10 to 12 weeks between the signing of the preliminary contract and the signing of the deed of sale. The buyer then pays the various fees and taxes due and the deed of sale is registered at the land registry.
Allow between nine and 12 per cent of the purchase price to cover fees and taxes. This includes transfer tax, notary and legal fees, although costs can be even higher because estate agents in France are allowed to charge both buyers and sellers a fee. It is not unusual for this sum to be equivalent to five per cent or more of the purchase price, so check the estate agent's terms and conditions before proceeding. It is also worth noting that when buying a new-build property, VAT of 19.6% is imposed.
AN INVESTMENT PROPERTY IS FOR SALE.
This website is for sale [more info].
You might also like...