Planning Permission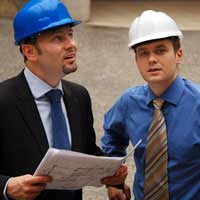 Before embarking on renovations or building work to improve an investment property, make sure all building and planning regulations have been met. Failure to do so can prove costly.
Not all work requires planning permission. Certain changes, known as permitted development rights, are exempt, as are general repairs and replacing like with like, as long as the size, materials used, construction and position are not altered. If there are any doubts as to whether or not building regulations apply to the work being contemplated, it is wise to seek the advice of a building surveyor, technician or architect, or to check with the local building control office.
It is not the aim of the planning system to serve the interests of one person over another, but to protect the environment in the public interest. As a result, anyone who embarks on renovations or building work without the required planning permission may be forced to rectify that oversight at a later date. This can often prove to be problematic and time consuming. It can be expensive too, and in the most extreme circumstances may require unauthorised building work to be removed.
Get Full Approval
If the work to be undertaken does fall under the remit of building regulations, there are two methods of applying for approval – full plans and building notice. Major work requires the submission of fully detailed plans. The amount of detail depends on the size of the project, and it will enable the building control surveyor to ensure compliance with the regulations.
Within a legally set period of five weeks, a formal notice of approval or rejection will be issued. Inspections are then made periodically as, by law, the work must be approved at certain stages before it proceeds. Approved plans can give a degree of protection provided the work is carried out in accordance with those plans, and inspectors usually offer advice and help throughout the construction phase.
Building notice is not as common, but is used when only a small amount of the work being undertaken falls within the scope of the building control office. It generally relates to smaller projects and a full plan is not required.
Safety First
Planning regulations determine what can be built, but it is building regulations that control how it has to be built. The granting of planning permission does not mean building control approval has been received and vice versa. Building control's role is to protect the general public by making sure that buildings are safe and healthy places to be, and to ensure that any building work is energy-efficient. Regulations regarding materials, methods of construction, assessment of plans and mandatory site inspections are are laid down to confirm that the work undertaken conforms to current requirements.
Large-scale projects require a plan and the expertise of an architect, building surveyor or building technician, all of whom will know the ins and outs of the current regulations, the required inspections and how they apply to the work being done. Regulations are updated annually and ensure builders conform to certain standards of construction and workmanship.
You might also like...