Employing Tradesmen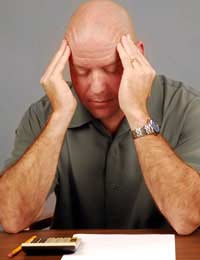 For property developers to succeed, they must buy cheap, renovate and sell for a profit. That usually means searching for bargain properties that need a good deal of work to bring them up to scratch and employing the services of tradesmen to get the job done.
The clever developer will have a good idea of what needs done and how much it will cost before buying a property. For little or no outlay, roofers, timber and damp specialists and electricians will give estimates and their expert advice can be highly beneficial in the early stages. Try to view the property with all types of tradesmen before buying it. This should give a clear indication of the work and funds needed and ensure the investment property is not, in fact, a money pit.
It is important not to take on too big a project too soon. If new to property development, it is a good idea to update a tired property rather than strip a ruin back to its shell and start again. Replacing the kitchen, bathroom, central heating and carpets and decorating throughout can transform a property and turn a profit. That way there is no need to call on expensive professionals like architects and engineers.
Set a Budget
Get all the quotes well in advance so that all the expenditure can be calculated. Set a budget based on this and build in around 15 per cent of the total cost as contingency funding. Seek as much advice as possible from people who have experience as property developers, and never expect the project to run like clockwork. It is unlikely everything will go to plan, so be flexible with timescales.
Having a change of heart once work is underway can prove extremely costly, so decide exactly what has to be done and write a clear job specification before getting quotes. A reputable builder will want to use a contract that confirms precise arrangements for the work to be done, the price, payment terms, working hours, how to resolve disputes, should they arise, insurance and guarantees.
An independent body called the Joint Contract Tribunal has produced a standard contract for use between the client and the builder. It avoids technical and legal jargon, but is a robust legal document nonetheless and sets out what is expected of both parties.
Get a Warranty
It is worth remembering that the chosen tradesmen will be spending a lot of time in the property, so should be people it is easy to have a professional relationship with. Get more than one estimate, but try to deal with an established firm that belongs to a reputable trade association and has an office address and telephone number. If VAT is being charged, make sure there is a VAT number shown, and get an insurance-backed warranty for the work. Ask for references and names of previous clients. Speak to these clients and, if possible, take a look at the work that was done.
Avoid making advance payments and cash payments, and do not sign anything unless it has been read and understood. If there is a problem, speak to the tradesman, and try to resolve it as soon as possible. If it remains unresolved, put the complaint in writing, and if there are still problems get advice from the Citizens Advice Bureau, Trading Standards, a trade association, the local authority's building control department or a solicitor.
You might also like...