Building an Extension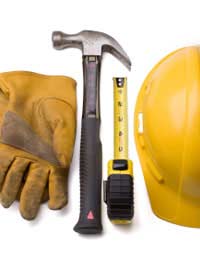 An extension can dramatically improve an investment property, but it is important to calculate the financial benefits of such an expensive and radical change before going ahead.
If the intention is to sell on the property, extra rooms can add value and make a house more attractive to buyers. But before making structural changes, find out the current market price of the property and its potential value once the extension has been built, or the money and hard work invested may not reap rewards.
Adding an extension to a buy to let investment property can increase the rental income, but it is worthwhile investigating the local market to find out how much extra an extended property will pull in. Weigh this up against the investment needed to build the extension.
Consider Cheaper Options
Where possible, consider less radical changes. Partitioning walls can be erected or knocked down to change the layout of a property, while larger windows can create the illusion of more space. If an extension is still the best option, remember it is a major project and should not be undertaken lightly. Important planning restrictions and regulations need to be followed, so call in professionals to get the job done properly.
Friends may be able to recommend an architect and builders, and it is crucial to track down the right people for the job, because a botched extension can devalue a property. Failing a recommendation, the Royal Institute of British Architects can provide a list of registered architects, and the National Federation of Builders can provide a list of registered builders in the area. Try to find builders that belong to a respected trade organisation, as they will have to comply with membership standards.
With property prices on the increase, and a premium being put on space, an extension can be a wise investment - but only if it is done properly. Remember that when it comes to selling on a property, it is important to appeal to the taste of the average buyer. So, although a modern extension can look good on an old house, it is more advisable for an extension to match the architectural style of the existing house.
Big Kitchens Boost Value
Take time to consider what extra rooms will add most to the property. Large kitchens and extra bathrooms are often good investments in family-sized homes, while a garage can add value in a busy, urban area. Those keen to boost rental income may want extra bedrooms.
More often than not it is worthwhile to extend the kitchen. A kitchen/diner appeals to most people, and creating this may, in turn, allow an existing dining room to be turned into an extra sitting room, office, bedroom or playroom. Kitchen extensions can also provide a chance to extend upwards, with an additional bedroom or bathroom built on top at the same time.
The high roof pitches on Victorian or 1930s houses make them ideal for loft conversions. A loft room will, in general, require less planning and building requirements than a bedroom, so it is worth getting advice from a chartered surveyor and architect. The price will vary depending on how many bedrooms are added and whether or not an en-suite is built.
You might also like...