Managing the Project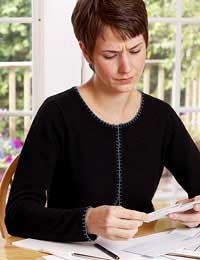 Project management is a crucial element of major renovation work, and those who take on the role themselves will save money. It is the responsibility of the project manager to ensure the work progresses smoothly, on time and within budget.
A good start is to see that the needs of the site contractors are met. As well as being their source of income, the project manager has to ensure the contractors have everything needed for their work on site.
If things go awry, the project manager has to be able to handle the problem quickly and amicably and get work back on track as soon as possible. It can be a fine line between keeping the staff happy and making sure the work gets done on schedule and within budget.
Another challenge is keeping the site tidy. If a large delivery of materials is due, make sure there is space for it and that the builders will have the required access. Materials can deteriorate quickly if stored inappropriately or left to stand too long before being used, so use a container or shed or store under polythene sheeting.
Evaluate Progress
Always plan ahead to help the project run as smoothly as possible. It is worthwhile spending a little time each day evaluating progress and discussing any potential problems. It is important to keep tabs on costs and schedules regularly too. Break the project down into stages, so that it is easier to stay on top of the day-to-day tasks essential to keep the project moving, such as chasing up quotes and arranging deliveries. Many facets of a project are interdependent. If one delivery fails to arrive the whole schedule can be thrown out of kilter.
Cash flow problems can disrupt the project and lead to failed deliveries, or even builders walking out to start projects elsewhere. Plan ahead to know how much money is needed and when. Get all quotes in writing, as this will offer greater protection than any verbal agreement. Ask suppliers to provide supply dates, quantities and prices in writing and file all invoices and quotes, along with due dates for staged payments.
Try to get at least three written quotes for each piece of work, and get an expiry date written into quotes, as otherwise the timescales involved may not fit in with the project's schedule. Be as accurate as possible with estimates for materials needed and give exact quantities to suppliers to avoid being over supplied.
Call in the Professionals
If the role of project manager appears a little too daunting, the alternative is to employ someone to do it. A good project manager will be able to offer advice on the best builder for the job, or organise separate builders for each stage of the work, as this can work out cheaper.
The project manager will keep the renovation project running as smoothly as possible, keep delays to a minimum and get the best possible value for money. In addition, they will provide regular progress reports and be on hand to discuss any aspect of the renovation work.
You might also like...