UK Property Hotspots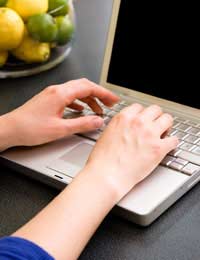 Investors are always hunting for the next property hotspot, but it's no use reading about it in the newspaper. Once news of the latest UK growth area is out and everyone knows about it, the chances of picking up a bargain are slim. But there are ways to strike it lucky without a visit to a fortune teller.
It's all about knowing what to look for and making educated guesses. The government will often identify areas for regeneration, and this is a good sign that prices in that area will soon rise. Details of where the government will invest can be found on the neighbourhood renewal section of the communities and local government website. Property sections in newspapers can also identify areas undergoing regeneration, meaning it is likely that the local authority or the government is investing in the area.
Downmarket areas should also be considered for emergency lets. Landlords will often buy properties they would not live in and leave it to the local authority to lease them, but these should be bought at rock bottom prices. Otherwise, be careful about the location and estate if looking at ex-council properties.
Get on Track
Keep an eye out for areas with new or improving transport links, such as train or tube stations, and also for areas with 'brownfield' potential that are ripe for redevelopment.
As a rule, do not buy in new developments unless the property is more desirable than the others. Water views or large balconies may make a property stand out and, if so, queuing overnight to buy it can reap rewards. Those at the front of the line will get the pick of the properties. Better still, buy a house or flat close to the development, as it will benefit from any amenities created to cater for the new homes. The same rule applies to buying off-plan.
It is always worth considering homes in a good location, with good transport links and nearby schools. Families always want to live in areas with safe streets and good schools, so find out what facilities, including schools, shops, restaurants, supermarkets and public transport are within a 10-minute walk of the property.
Shop for Clues
Check supermarket websites to find out where they plan to open new stores, and see if any high street chains are opening in an area. If they are it has been identified as a growth area.
It does not do any harm to investigate areas that are forecast for growth, even if the information has been published. For example, one prediction for 2008 is that house prices in Hackney, London will benefit from the regeneration of the area ahead of the 2012 Olympic Games. Chatham, Kent is also identified as a property hotspot because of the planned opening of high-speed commuter services from central London to north and east Kent in late 2009.
Paisley and Greenock - both west of Glasgow- and Lochgelly, Fife are forecast to have the strongest house price growth in Scotland. These areas are currently priced at up to less than 30 per cent from the regional average. All three towns have lower than average house price growth and good transport links to Glasgow and Edinburgh.
You might also like...