Buying Commercial Property as an Investment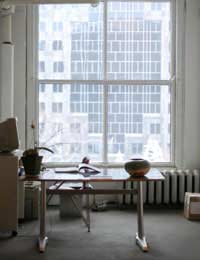 Commercial property in the UK was valued at £762billion in 2007, but until recently it has been the domain of institutional and professional investors. Now it is attracting widespread interest from individual investors.
As direct investment in commercial buildings requires relatively large amounts of capital, most private investors have opted for buy-to-let residential property instead, but financial institutions and other product providers are introducing new ways for smaller investors to enter the market.
There are three main sectors in the commercial investment market - retail, offices and industrial. Retail includes shopping centres, retail warehouses, shops, supermarkets and department stores, while offices includes standard offices and business parks, and industrial includes industrial estates and distribution warehousing or logistics facilities. These core sectors account for about 80 per cent of the market and around half of it is investment property that is rented to tenants by landlords. Smaller sectors include student accommodation, healthcare properties and leisure, which includes hotels, restaurants, pubs and leisure parks.
Attractive Investment
Commercial property can be an attractive investment, but it is important to recognise that it is a very different market from the residential one. Residential property investment has boomed over the last decade as rising house prices and the availability of mortgages encouraged many private investors to enter the buy-to-let market, but there are several critical differences between these two markets, namely:
Residential tenants typically commit to relatively short renewable leases, while commercial ones usually sign long-term contracts and periods of 10 years or more are not uncommon.
Commercial tenants will normally be liable for repairs to the property, while landlords are usually responsible for repairs to residential property.
The returns on residential property come mainly from increases in capital value, whereas a large part of the commercial property return is income.
Commercial properties usually cost significantly more - hundreds of millions of pounds in the case of shopping centres or large office buildings.
Auctions aside, there is no public market in commercial property investments. It is primarily a private market, made principally by agents who seek to match buyers and sellers with buildings. Sellers typically engage an agent to market their property. With the advent of e-commerce, many agents now market properties for clients via websites. Property auction houses also sell commercial lots, and for the seven years up to 2007 the auction market grew steadily, driven by the growing demand from private investors.
Those looking to invest only a few thousand pounds in a tax-efficient way will find the choice widening all the time. By 2007 there were more than 20 unit-linked life and pension funds, plus authorised unit trusts open to individuals with modest sums to invest. In addition, there were about 20 offshore unit trusts and offshore property investment companies with UK listings.
But from 1st January 2007, small investors were able to buy shares in listed real estate investment trusts (REITs). These companies have a special tax status and do not pay corporation tax on income or capital gains from their property investments, making them tax-efficient. Most of the UK's larger quoted property companies have converted to REITs.
Benefits of REITs
One of benefits of REITs is that, due to their high distributions and tax-efficiency, returns tend to correlate more closely to direct investment in property than those of ordinary property companies. But it should be noted that UK-REIT shares are publicly listed and therefore will be subject to the influences of the equity markets.
Investment in a single commercial property is likely to be more risky, in general, than investment in a portfolio of properties. Investing in different sectors and areas also mitigates risk. An investment in a geared product, such as a unit trust or limited partnership, generally carries more risk still but offers potentially higher returns.
You might also like...