Researching the Property Market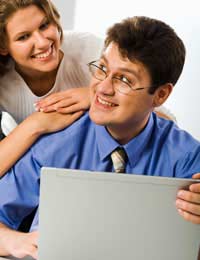 Far too many investors launch into buying a property without doing their homework. In what is becoming an ever more competitive market, taking the time and effort to do thorough research can pay handsome dividends and will help to reduce the risks involved.
The very first step towards the purchase of a successful investment property is to explore the area. It is also crucial to think carefully about the type of property to invest in and the target market.
Make contact with as many local estate agents as possible. Most will be happy to freely share the specialist knowledge they have gained buying, selling and letting property in the area on a day-to-day basis.
Stay Close to Home
It is better to stick to familiar areas and not look too far afield, although even areas well known to the investor should be researched thoroughly. For a start, look at the social demographics. An ageing population and spiralling divorce rate means the number of single people wanting homes is on the increase.
Consider the supply and demand factors. The planning system in the UK seems to have failed to deliver the amount of homes that people want. It can be argued that this is the main, long-term factor behind the relatively high cost of housing in Britain, although low unemployment and low interest rates have exacerbated this trend. If the intention is to buy a property to let, make sure the rental market in the area is not already flooded.
Economic Factors
Try to get an understanding of the local economy. The local authority's planning department can provide figures for the number of new houses to be built as a percentage of existing stock. A good indicator of an up-and-coming area is growth in business sectors.
Take a close look at what different people want from property. Young professionals and affluent older couples without children or dependants are likely to desire stylish and modern city centre apartments near shops, cinemas, theatres, pubs, clubs and restaurants. Families, on the other hand, will search for successful neighbourhoods with good schools, nearby transport links, safe environments and sufficient parking. They will need more space inside their home and want a bigger garden. Many will also crave lower running costs, and want it all without sacrificing good design.
Location is Key
Trends change, so look at the types of accommodation that are currently fashionable in the area, but try to find a property that will maintain its value because of its quality and location.
Target a particular area of the market and ensure the property fits that market. It must fit into the locality that has been chosen and be a property people in that locality will aspire to live in. Be aware how important the location is to the value of a property. There will tend to be a ceiling price in an area, regardless of how well a property has been renovated. If the plan is to revamp a rundown house and sell it on, take a careful look at the prices similar sized properties in good condition have sold for in the area recently. These prices will provide a very good idea of what can be achieved.
You might also like...