Choosing a Suitable Investment Property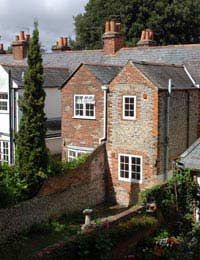 When it comes to buying a property, many of the same rules apply whether it is to live in, let out or renovate and sell on. Tenants tend to look for the same qualities in a home as buyers, and can be just as picky. Those happy to rent will have plenty of properties to choose from in most parts of the UK, and property investors must choose their purchases carefully to ensure the best possible rental income.
Time is money, and if buying a property to let, it should be ready for the tenants to move into as quickly as possible. The quicker the tenants are in, the quicker the investment starts to pay off and, with this in mind, it is best to choose a property that does not require extensive building work or renovation, unless the asking price makes it an attractive proposition.
Property development is different, in that the fundamental principal is to buy low and sell high. It is more likely, therefore, that an investment property of this type will require more time and money spent on it. Nevertheless, buying well will limit the risks and the property chosen must have the potential to tick all the boxes, even if it requires a major overhaul.
The same questions can be asked of all properties that are viewed, and by applying a checklist it's easier to weed out all but the strongest candidates. Find out:
If it is lease or freehold and, if leasehold, how much the ground rent is.
How much the council tax is in the area.
If there is allocated parking and, if not, how easy it is to park.
What the neighbours and local schools are like.
If the area is noisy or quiet.
Whether or not the property has central heating.
If there is a private or shared garden and, if so, what aspect it is.
How good the transport links are and how far it is to the nearest railway station.
Where the nearest shops are.
If the property is tied up in a chain.
How quickly the owners want to move.
If any building work has been done since the owners moved in.
If a property is appealing, try to make several trips to view it with tradesmen who can give an indication of what work is required and what it is likely to cost. Also, remember that new kitchens, bathrooms and carpets can point to superficial improvements that hide more serious work to be done.
If tempted to buy a run-down property to renovate and sell on, check how long it has been on the market. If it is a long time, there may not be a lot of profit to be made. Check the history of a scruffy - and therefore cheaper – property. It may be have had a succession of landlords, all doing the bare minimum in repair and upkeep.
Before buying, consider different ways of achieving a profit. Painting and decorating can send a property's value soaring without putting a serious dent in finances, whereas conversions and extensions will require a bigger budget investment and the services of qualified professionals like surveyors, architects and engineers.
You might also like...