What Returns You Can Expect from Property Investment?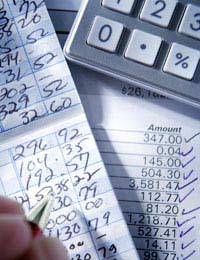 The influx of television programmes about property buying has inspired many people to try their hand at becoming property investors. In fact in the past few years have seen many new investors enter the market and go on to make a hefty profit! A good property investment could provide you with an income for life. But things are a lot different in the economic world nowadays and the housing market is not what it used to be. So should investors still be looking towards the housing market to make a profit.
How To Become A Property Investor
Becoming a property investor is not as easy as it seems. The television programmes often make it look quite simple. You get the mortgage, see a property you fancy and then buy it. You do it up if it needs any work then rent it out or sell it on and before you know it you've made yourself a fortune. Unfortunately it doesn't always work like that.
The most important thing to do when thinking of buying a property as an investment is undertake a lot of research. Research the area, the property prices and recent sales. What have other houses gone for? Is that up or down on last year and the year before? Are you getting a good deal for your money? How much money will you have to spend on renovations for the property? Can you afford that? Speak to local estate agents about the property. Make sure you do not rush into any property investment without thorough research.
Rental Returns
One way to make a decent return on property is through rental return. The property will be rented out and the owner uses the rent to pay the mortgage and then takes any extra as profit. The amount of rental return you will receive varies significantly depending on the property and the area. Obviously the size and quality of the property will determine the amount of rent you can charge and hence the income you can make.
Returns From Selling On
When you buy a property as an investment your intention could be to sell it on and make a profit. This profit depends on how much house prices rise in the time you own the property and of course the improvements you make to it. Making improvements to the property, can significantly add to its value so when you sell the investment property on you make a decent profit. However these are turbulent times and the investment market is in an unprecedented period.
Why are Things Different Now?
During periods of recession like we are experiencing at the moment house prices fall. Many people who bought investment properties to sell on at a profit have found themselves with properties that are worth less than they were when they bought them! When this happens the only thing investors can do is hold tight and wait for the market to correct itself. Selling before then could result in a loss.
If you fancy yourself as a property investor then make sure you do your research. Gathering as much information as possible is essential and if the economic condition isn't great then make sure you seek advice from an experienced investor before undertaking anything.
You might also like...