Spotting the Signs of Rising House Prices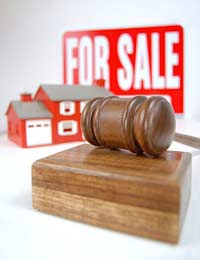 Spotting the signs of rising house prices can be a bewildering process for both buyers and sellers.
Property prices seem to be continually changing but there are some specific factors that researchers analyse to predict rises in property prices.
Factors That Will Influence Property Prices
There are key factors that will influence property prices. There are never any guarantees when it comes to predicting property prices but if these factors are in place then it should mean that property prices will be on the rise.
Key factors will include:
Supply and demand
Low inflation
Low interest rates
Low unemployment
Confidence in the property market
Supply, Demand and Rising Property Prices
Property supply and demand does play a very important part when it comes to influencing property prices. If there is a demand for houses in a certain location but there are not enough houses available then obviously this should be reflected in a higher property price. Certain towns in the UK have waiting lists such as Cambridge where buyers are prepared to wait for the right property. Lack of housing and lack of sought after housing will mean that buyers are prepared to pay that bit extra for a property.
The Economy and the Property Market
If the economy is going through a downturn then this will usually be reflected in house prices. Low employment and job losses will mean that the public's confidence will be low and will reflect in a slow down on buying and selling. People will generally stay where they are rather than taking the chance of selling and moving up the property ladder when the economy is bad. The media will usually be the first to bring the news that the economy is on the way up and when this happens property prices should rise.
Regeneration Can Bring Rising Property Prices
A location that is going through a process of regeneration will usually mean property prices rise in that area. Regeneration can mean businesses are beginning to invest in a specific area, new transport links to big cities are appearing and new build properties are springing up to meet the forecasted demand. If a property is located in an area that is going through or is ripe for regeneration then this should be a good sign of rising property prices.
Interest Rates and Rising Property Prices
Interest rates do play an important part in property prices rising and falling. When interest rates are low it usually means that more people are able to afford larger mortgages to buy higher priced properties. Mortgage repayments are usually the biggest financial outgoing a homeowner has, and standard variable mortgages mean that repayments will rise with rising interest rates. Being able to afford a large mortgage will mean that people are more likely to pay higher prices for the property they actually desire.
Mortgage Financing Availability
Another factor that can have an influence on property prices is the amount of customer favourable mortgage deals available. In the past banks have offered numerous types of mortgages to suit the needs of the customers. This meant that more people were able to actually afford a mortgage loan, and with banks offering mortgages at up to six times the income it meant buyers were able to pay more for property. A downturn in the economy means that banks tighten up on the mortgages they offer and people are less willing, or able, to take higher value mortgage loans.
Are People Able to Afford a Mortgage?
Affordability is another important factor, especially with the elimination of 100% mortgages. Mortgage deposits have risen significantly and for some buyers, especially first time buyers, that first step on the property ladder has become too big of a leap. If buyers are able to afford the mortgage then property prices will be able to grow. When buyers have access to and can afford higher mortgages then this should be reflected in increased property prices.
Property is usually one of the safest long term investments a person can make. When economic growth is good this should be reflected in rising property prices. However, as has been seen recently there are no guarantees that property prices will rise continuously. There will be economic downturns that will mean property prices can fall or at best stay level.
You might also like...