Selling an Investment Property in a Depressed Market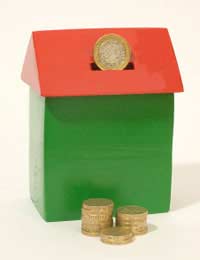 The best advice for those selling an investment property in a depressed market is just don't do it unless absolutely necessary. If at all possible, an investor should try to ride out the storm and wait until the property market starts to recover and prices edge upwards again before thinking about selling.
Obviously this is not always possible and sellers can still make some smart transactions, even if the housing market has cooled. A few simple home improvements can be decisive in a tentative market and, when combined with some clever, targeted research, a seller can still achieve a good price.
Sellers are in a less than envious position when real estate prices are on the slide, but it need not be all doom and gloom. The first thing to do is get an accurate indication of the property's worth, as overly optimistic valuations can cause unnecessary delays and any delay can prove expensive in an uncertain market.
Set a Realistic Price
Get as many valuations as possible – it is not uncommon to have as many as six – as this should provide an accurate indication of the property's worth. Realistic pricing is especially important in a slower market, when prices are on a downwards spiral. Accepting a bid £10,000 less straight away is more profitable and less frustrating than having a property stuck on the market for six months and then having to accept an even less desirable offer in the end.
The sale price may not represent the financial gain hoped for, but the property will sell quicker if the price is a reflection of the current market. A landlord with a portfolio of investment properties should be able to postpone the sale and achieve a better price at a later date when the market recovers, and this is a worthwhile consideration even if it means putting a building project or some other investment opportunity on hold. After all, there is no reason why rental income should drop just because property value has.
Those who must sell should try to increase the property's visibility by choosing an estate agent with a wide market reach. Get the property shown in brochures, advertisements and on key property search websites. Market the property with 'for sale' boards too.
Attract Bids
If plenty of potential buyers are viewing the property, but none of the enquiries are being converted to a sale, it is worth getting feedback from viewings. This can help to identify any problem that may be holding the property investment back. A little work and a little money may be all that is needed to sharpen up the space and attract bids.
When the housing market has cooled off and prices are on the slide, buyers are in control. This is when a practice known as gazundering starts to rear its ugly head. In effect, this rather sneaky activity involves the buyer stitching up the seller by waiting until both parties are poised to exchange contracts and then lowering the offer on the property.
It can leave a big hole in the seller's budget and, although morally questionable, the practice is legal. A seller has to be wary of buyers, therefore, and be on the lookout for any signs that the buyer may not be trustworthy.
You might also like...