Is it Time to Sell Your Property: Frequent Questions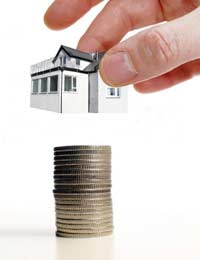 Property is a major investment and most people do want to see a return on their money when it comes time to sell. Knowing the best time to sell your property should ensure you can receive the highest return on your investment.
Is there ever a right time to sell my property?
Taking a close look at the motivating selling factors may help when deciding if the time is right to sell. It could be that the sale of your property will be the only way to avoid financial difficulties. Other factors for selling could include relocation to a different part of the country or upgrading to a larger property. There is a difference between needing to sell a property and simply wanting to sell. The motivating factors can make a difference to the price that you are willing to accept during the sale.
House prices have fallen, should I wait to sell?
When houses prices fall the general rule is usually do not sell unless you cannot absolutely avoid it. However, simply because house prices have fallen does not mean you cannot make a return on your property. There will always be areas and properties that are desirable and considered a good investment. Obtaining certain types of mortgages may be getting difficult but that does not mean buyers are not out there. To gauge the market in your area look at similar properties nearby and see how much the asking price is.
Shouldn't lower house prices mean more buyers?
In theory it would seem that if house prices are dropping there should be more buyers looking to obtain a bargain. A static market and lower interest rates should see the return of buyers, especially first time buyers looking for their first home at a realistic sale price. This may of course mean you cannot sell at the optimum selling price. However, if you do need to sell your property it can mean a quick sale although not at the highest price that could be achieved by waiting.
Is retirement always a good reason to sell?
Again, motivation is a big factor when it comes to selling during retirement. Many retired people will have paid their mortgage in full or have enough equity on the property to make a good profit. Downsizing to a smaller property can mean extra funds to enjoy life more and an easier to maintain home. Being retired can also mean there is no rush to sell and sellers can wait for the right price. Weigh up all the pros and cons of the specific situation; retirement may be the ideal time to sell up and move on.
When is the best time to upgrade properties?
If you are looking to sell your own house and upgrade to a larger property then the static market when prices are low may be the best time. There are sellers who are desperate for a quick sale and that is the best time to catch a bargain. Of course you will need to sell your own property so a catch-22 might be in place. If your property is desirable and you can afford to lower the price slightly if needed you could come out ahead on the deal with the upgrade when property prices rise.
Should I go it alone when selling?
Avoiding the usual estate agent route can be a gamble and most sellers will need all the help they can get. Many people do sell there own homes without taking the usual routes and can save some money by doing this. Research will be vital if you are intending to sell your own property and the internet has also brought an added dimension to going it alone with regards to selling. Legal advice should always be taken and will be a necessity whether you are using an estate agent or selling property yourself.
Are there peak selling periods throughout the year?
Spring and autumn are usually the peak selling periods according to estate agents. People looking for a family home want to be able to get their children into new schools come September, and so May and June are very active buying periods. Placing a property for sale in February means that it will be ready for that active selling period. Autumn buyers are looking to be in a new home by Christmas. After these periods the buying market does tend to slow down compared with the peak selling periods.
You might also like...