How to Buy Repossessed Properties: Frequent Questions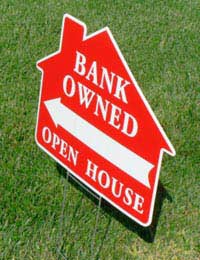 Property investors can make a killing when house prices fall and buying repossessed properties can be a good way to climb the property ladder. A good return on a repossessed property is never guaranteed but there are ways to decrease the risk factor when buying.
Where can I Find Repossessed Properties?
Finding repossessed properties is the easy part. The number of repossessed properties in the UK has never been higher. Estate agents will usually have a list of properties that have been repossessed but they will not mention repossession in the adverts. If the estate agents cannot sell them then they will usually be placed for auction and listed publicly. There are many websites that deal specifically with repossessed properties and these may also be worth a look.
Where are Repossessed Properties Publicly Listed?
If the properties are to be sold at auction then a notice will usually be placed in local newspapers. Lenders will place notices in newspapers when they receive an offer on the property. This notice gives other interested parties a chance to place a higher offer. There will usually be a closing date for offers and the property will go to the highest bidder.
Are All Repossessed Properties a Bargain?
There is an assumption that repossessed properties are a steal but this is not always the case. Interested buyers do need to carefully research the properties. There may be specific reasons why the previous owner was not able to sell the property. These reasons can include defects to the property that the previous owner could not afford to rectify. Remember, lenders will try to get the most they can when a property is up for sale, repossessed or not.
Why are Properties Repossessed?
There are a number of reasons why a property may be repossessed by the lender. It could be that the owner had financial difficulties and could no longer afford the mortgage. The owner may have tried to sell the house before it was repossessed and this should be a consideration for those intending to buy a repossessed property. Look for reasons why the property could not be sold. This can include hidden defects to the property or an undesirable area. However, all of these factors can lead to a lower house value, which is good for buying but bad when it comes time to sell.
Should I Obtain a Repossessed Property Survey?
A survey should be prepared on the property you are intending to buy. Always view the property and if possible take a professional such as a builder who can assess if there will be extra work needed to the property. Buyers should also check out the area the property is located in. If the buyer is looking at a buy to let investment then they need to assess that it is a desirable location.
If a Property is Not Marked as Repossessed How can I Tell?
Telltale signs of a repossessed property will include more than one lock on the door; usually placed after forced entry. The property will usually be empty and look uninhabited for a long period of time. There may also be an abundance of unopened mail in the property and 'do not use' signs on appliances throughout the property.
What Other Costs Need to be Accounted For?
Apart from the actual sale price of the property there may be some additional costs to consider. Buyers may need to pay for essential services to be reconnected such as water and heating. The buyer may also be liable for any essential repairs needed to the property. These additional costs are the reason that a survey prior to bidding is essential. Other costs could include stamp duty and a buyer fee to be paid at the actual auction.
Do I Need to Place a Deposit?
If the buyer's bid is successful at a property auction then they will need to place a deposit there and then. The deposit is usually around 10% of the property price. Always have the mortgage arranged before attending any property auction, also have a price limit and stick to that limit. If a bid is successful then it is legally binding and the whole deal should be completed within 20 days from the auction day.
Should I Jump at the First Property at Auction?
If you are a first time buyer at property auctions then take a few practice runs. Go to a few auctions until you feel familiar with overall auction process. Obtain some of the property catalogues in order to gauge prices in the areas you are looking to buy. Never simply offer a price until you have previously researched your buying options and the property that you are interested in.
You might also like...