Investing in a Property Investment Course: Frequent Questions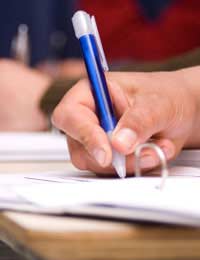 There are a number of property investment courses on the market and they can be a good starting point for those considering the property investment route. Sorting out the good from the bad courses should ensure that you are not throwing your money away on a dud investment course.
How can I find a property investment course?
It only takes a quick search on the Internet to bring up a list of property investment courses. Finding the right course can be a bewildering task and course prices can reach into the thousands of pounds mark for a three day course. Finding the right course means undertaking some research and looking out for any hidden catches.
How do I research a property investment course?
Do your homework on these courses by finding out as much information as you can about the companies running them. Find out what qualifications are held by the people running and teaching the courses. There are a great number of property investment courses being run by unqualified individuals. Avoid courses that promise get rich quick solutions within a matter of weeks or even days. Property investment is not a get rich quick route and if the advertised course looks too good to be true it usually will be.
How can I tell if a course is reliable?
Courses run by colleges and universities are a good bet but these will usually require the student to invest a good deal of time. There are courses run over a couple of days that will give some invaluable information. Again, check to see the qualifications of the person running the course. If they are run by professionals such as a Chartered Surveyor then they should be reliable. Check with the Royal Institute of Chartered Surveyors (RICS) for a list of courses available in your own area.
What sort of property investment courses are there?
Courses can include 'Property As An Investment' course to 'Buying and Selling Your Own Home'. Time scales for these courses will depend on the course being taken and how in-depth the course is. Courses can include law and tax related issues as well as the basics on buying and selling property. Courses should be based on your actual level of experience and whether or not you intend to take this to a professional level.
How much do property investment courses cost?
A one day property investment course run by a qualified chartered surveyor can be around £800 and this can include individual tuition. Although this may seem high it is an average price for property investment courses. There are companies that run courses for as much as £2000 to £4000 for a two day course. Again, look out for what the courses offers in comparison to the amount of money being spent. Any assurances of making a lot of money very quickly should be a warning sign.
What is the sister company catch?
There are property investment courses on the market that will come with promises of investment opportunities in their sister companies. They will give 'opportunities' to invest in heavily discounted properties with their own sister company. Not all of these companies are disreputable but investors should ensure they fully understand what they are committing to. These investments will be for a lot of money and people have been left seriously out of pocket through this type of investment opportunity.
Why should I spend money on a property investment course?
If you want to learn from the professionals then a reputable property investment course is the way to go. You will be able to obtain information that is invaluable for the first time investor. You should be able to gain a wider understanding of the various investment markets and a number of different financing options. A reputable course can prove invaluable whether you are intending to build a property portfolio or simply buying and selling one house at a time.
Why are there so many disreputable courses?
The easy answer to this question is money. Television shows have made a lot people think that property investment is an easy way to make money. Untrained and unqualified individuals have spotted that people are looking for ways to invest their money, and property investment has been made to look like a guaranteed return on the money invested. Property investment is not an easy or quick way to make cash. Always be wary of any property investment course that tells you otherwise.
You might also like...
How would you like a professional direct response copywriter to review, consult and produce copy for you marketing, FREE? My name's Rob Matfin, and in addition to working as a direct response copywriter, I'm an aspiring property developer and investor. I am looking for opportunities to combine my experience as a prospect in this space with my copy skills. I will work on your copy in exchange for free access to your materials, and a 5% royalty if you decide to use mywork. Fair? Good. Let's set up a call to discuss further. Rob.