Managing a Bigger Investment Property Portfolio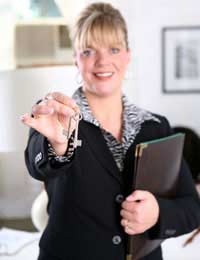 As an investment property portfolio grows, so does the amount of work needed to keep everything running smoothly. Searching for and viewing suitable properties, employing surveyors and solicitors, arranging buy-to-let mortgages, renovating and decorating properties, finding suitable tenants, collecting rent, paying bills, maintaining properties and filing tax returns will eat into an investor's time.
Many investors will do this work themselves in a bid to keep costs down, and plenty will also have a full-time job to go to and a family to raise. This means that the bigger an investment property portfolio gets, the more important it becomes for an investor to organise and manage his time.
Do not cut corners and take unnecessary risks in a bid to save time. Remember that these buy-to-lets are an investment and the property portfolio must be run like a business in order to protect that investment.
Get the Backing of Professionals
Certain steps can be taken to make it easier to cope with a growing investment property portfolio. For a start, build strong relationships with a solicitor, a surveyor and a bank manager. If an investor can get these professionals to back his business plan, he will find it easier and quicker when it comes to arranging surveys and buy-to-let mortgages. It could also save money, as surveyors and solicitors may give a preferential rate in exchange for regular custom.
Landlords can ease their workload further by employing the services of a letting agent, but there is a financial incentive for those who go it alone when letting investment properties. Fees vary, but in general letting agents will charge between 15 and 20 per cent of the rental income to find and screen a suitable tenant and manage a property, so the bill can run into hundreds or even thousands of pounds a year depending on the rent charged.
Let to Students
Those with investment properties in a city with a college of university have a ready-made stream of tenants that it is easy to tap into. Because the amount of purpose-built accommodation has not kept pace with the rise in student numbers, there is a gap that private landlords can fill. Get in touch with the accommodation office of the local university or college and ask them to recommend students as tenants. This will provide a safety net, as the students' university places could be in jeopardy if they misbehave.
It is not as easy to reduce the workload when it comes to renovating and decorating buy-to-lets. If time is tight, either target properties that require very little work or bite the bullet and get experts in to do the work. Remember that it can make financial sense for a landlord to pay for the work and get the property let rather than leave the property empty until he has time to do the work himself.
You might also like...