Why Expand a Property Portfolio?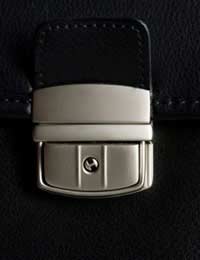 A buy-to-let property can be a great way to make money. It follows, therefore, that expanding a property portfolio to include two or more properties can reap even greater rewards. As in any business transaction, there are risks involved, but steps can be taken to minimise these risks and maximise profits.
Always be aware that property prices can fall as well as rise. Recent events demonstrate this and the fear for investors is that property prices will continue to fall long after their money has been spent, leaving them with an investment property worth less than it was the day they bought it. Of course, it is extremely difficult to second guess what will happen in the property market, but historically property has been a good long-term investment in the UK.
Market fluctuations are more likely to have an impact on those who see property as a short-term investment. Therefore, it is far more sensible and less risky to view property as a long-term investment. In a three or four-year period an investment property can drop in value, but a property kept for 20 years is extremely unlikely to drop in price.
Historical Markers
Certainly at no time in living memory have UK house prices seen an overall drop in any 20-year period and, although that does not guarantee future performance, these historical markers are as reliable a guide as any.
The key to expanding an investment property portfolio is to ensure that the rent paid by tenants in the property is sufficient to pay the mortgage and any other costs incurred by the landlord. That way, as long as the investor can afford the initial costs including a substantial deposit, the property will not be a drain on the investor's resources. In effect, the property will pay for itself, with the rent payments covering the mortgage payments.
By balancing the finances of an extended property portfolio this way, an investor can come out on top in even the most sluggish property markets. For instance, say an investor spends £150,000 on a property and prices remain unchanged for 20 years. This is a worst-case scenario, as historically speaking UK house prices have always increased considerably over a 20-year period.
Rent Pays the Mortgage
Typically, an investor will pay a substantial deposit of around 30 per cent, which in this case equates to £45,000. As long as a repayment mortgage is used to fund the remainder of the purchase price, the investor will come out on top. Rent collected will pay the mortgage and, if taken over a term of 20 years, this will put the investor in profit to the tune of £105,000.
Of course, there are variables. If, for example, the investor has an interest-only mortgage he will still owe £105,000 on the property and so – having paid a £45,000 deposit – will only break even. Also, if the property is without tenants for lengthy spells, the investor will have to pay the mortgage and so may lose out.
On the face of it, the financial advantages of expanding an investment property portfolio far outweigh the disadvantages. In addition, different types of properties in different locations can allow an investor to spread the risk. It does mean extra work for an investor, who has to study markets, find tenants, collect rent and maintain properties, but the rewards can be significant.
You might also like...