Know Your Limits as a Property Investor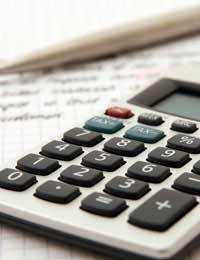 The thought of an investment property portfolio bursting at the seams with more than a hundred buy-to-lets may be an appealing one. From a purely financial point of view, it could certainly be extremely rewarding, yet it is important that a property investor sets realistic aims and knows his limits.
Unless an investor has copious bundles of cash – and very few do – it will take a considerable amount of time to build a large investment property portfolio. The reality is that very few investors will live long enough to amass anywhere near a hundred buy-to-lets.
Rather than over-stretch the budget and take unnecessary risks in a bid to see an investment property portfolio grow, the wise investor will only add more properties once the required capital is in place. In addition, he will have a considerable contingency fund set aside to cope with the hidden expenses that the property investment business has a habit of unearthing.
Slow and Steady
As in any line of business, rapid growth can have disastrous consequences unless accompanied by sufficient funds. If a property investor were to adopt a motto, a suitable one may be "slow and steady wins the race".
It is not only his financial limitations that a property investor has to take into account either. Buying, renovating and letting one property can involve a lot of work, so an investor must consider how he would cope should his portfolio grow to five or 10 properties.
Property investment is a part-time endeavour for a lot of investors, and many will juggle the tasks involved – such as paperwork, renovations and finding tenants – with a full-time job. While this may be manageable for one or two buy-to-lets, it can become a problem if an investor's property portfolio expands.
Call on the Experts
Of course, when it comes to getting properties knocked into shape and finding suitable tenants, there is always the option to call on expert help from solicitors, letting agents, builders, decorators, cleaners and gardeners. This can free up time for the investor, but it will eat into profits and may prove to be so expensive that profits evaporate altogether. The reality is that many investors have to take on time-consuming tasks such as decorating and tenant searches themselves to in order to balance the books and make their investments worthwhile.
This is when an investor has to know his own limits and not overstretch himself. Some may decide to quit their jobs and become full-time property investors, perhaps even taking on employees as their portfolio expands, others will stay part-time and become increasingly dependent on expert help as their portfolio grows, while some will discover how many properties they can cope with comfortably on their own and stick at that.
Property investment is not for everyone, and ever-expanding portfolios are not for every property investor. Try to find a work-life balance – else risk alienating friends and family – and if property investment starts to become an aggravating grind rather than an enjoyable and profitable pastime, take a step back and review the workload.
You might also like...