Investment Property and Insurance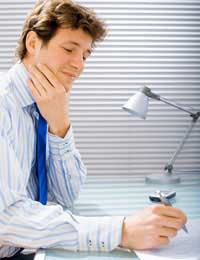 Traditional home insurance does not provide cover if a property is used to earn an income, so landlord insurance - sometimes called buy-to-let insurance - is needed to protect the investment. There is no need to buy a policy for every property, as one policy can cover even the largest of portfolios, and basic cover should include buildings, contents and public liability insurance.
If the property is damaged, for example by a fire, the building insurance will cover the work needed to repair the property. In some cases - if the tenants are forced to move out temporarily - the policy will pay for any lost rent too. Public liability insurance protects the landlord and the business against claims made due to damage to a third person or object, for example if a roof tile is blown off and hits a passer by.
Contents insurance can be added to the cover and may be worthwhile if the property is being let fully or partly furnished. It should be pointed out, however, that the landlord's contents insurance will not cover the tenants' belongings and tenants should be advised to take out their own policy.
Get Protection
There are two main types of contents insurance - accidental and standard. Accidental cover provides a more comprehensive protection. For example, if a tenant holds a party and a sofa is damaged by someone spilling wine, the sofa will be covered by accidental cover. Standard cover will protect furnishings damaged by, for example, a fire.
Another consideration is employer's liability insurance. If a landlord hires staff to maintain and run the property, it is a legal requirement for the business to carry employer's liability insurance. This protects the landlord and business against compensation claims made by employees or former employees that are injured at work.
Legal expenses cover can protect the landlord against problems caused by difficult tenants. If, for example, tenants stop paying rent and refuse to leave the property, a landlord may be forced to take the tenants to court in order to evict them and collect the rent owed. Legal expenses cover will pay the bill acquired fighting the court case.
Different insurers will assess the risk of a property in different ways, but some of the key factors in arriving at a premium are the:
Type of property, for example whether it is detached, terraced or a flat.
Buildings sum insured.
Age of the property.
Type of tenants.
Postcode of the property.
History of claims.
When applying for insurance, the landlord has to give an estimate for the buildings sum insured. This is an estimate of what it would cost to rebuild the property if it was completely destroyed and should not be confused with the value of the property, which could be considerably more if it is in a prime location. Avoid the temptation to understate the buildings sum insured, as this will result in an insufficient payout if a claim is made.
Like most insurance, it is about peace of mind. Landlords rely on rental income to form part or all of their earnings and so need insurance to prevent any disruption to that revenue. It is easier to relax with the correct policy in place, knowing that the financial consequences will not be dire if there is any damage caused to the property.
You might also like...