Becoming a Property Developer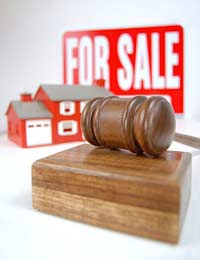 Becoming a property developer is not always as easy as it looks on the television shows. However, there are a few methods known by the professionals that can help maximise the return on a property investment.
Is Prime Location the Golden Rule of Property Developers?
The saying of location, location, location is an important factor when looking to buy a property. But if you are buying in a prime location you will usually be paying top price, which can mean less profit come resale. Looking for properties just outside the prime locations can mean paying less yet still being near enough to the prime location to make the property a popular choice. Locations with lots of amenities such as schools, shops, and good transport links will always be good buying options.
Isn't Location Speculation Part of Property Development?
Good property developers will research a number of different locations to find that next hot location. Areas that are ripe for regeneration are often good buying locations. First time property developers who are considering this approach should look for areas where businesses are starting to spring up. There may be new housing developments or new transport links to this area. Make sure to research and find out as much as you can about your intended investment location.
How Can I Pay Less for a Property?
There are numerous ways to find a discounted property. Property auctions are one of the best ways to grab a discount, and repossessed properties can be a bargain. Of course the seller is always looking for the top price but that doesn't mean property developers can't buy at a discount. If the seller wasn't desperate to sell they will not usually have used the property auction sales route.
What if the Property I'm Bidding on Doesn't Sell at Auction?
If the property doesn't sell it will usually mean that the seller's reserve price has not been met. Try and speak to seller after the auction to negotiate a price on the property. You may still be able to achieve a good discount on the property if the buyer is looking for a quick sale.
Are Run Down Properties a Good Investment Opportunity?
Properties in need of repairs or 'fixer-uppers' can be a very lucrative investment. If these properties are located in up and coming areas or prime locations then they may well be worth investing in. Remember that the price of repairs will need to be taken into account when setting a budget. Properties that are suffering from structural damage will be more risky as there will be more time and money involved with these repairs.
How Can I Guarantee a Return on an Investment?
There are no guarantees when it comes to a return although there are certain factors that will come into play. Compare house prices in the area to the property you are intending to invest in. Research the local economy; is it a flourishing area or a depressed one? Are there a large number of unsold properties in the surrounding area? Will planning permission be needed for property renovations? Also check the property rental prices in the local area in case the resale price is not viable.
What Shouldn't I Do When Purchasing?
Don't panic when bidding at auctions; paying the right price is key to making money on a property development. Most successful property developers will know that you make money when you buy the house not when you sell it. Paying a high price for a property and simply hoping that you make a profit come resale can lead to serious problems. Paying as low a price as possible is a golden property development rule. This means looking for those who need to sell their properties at a discounted price for a quick sale.
What Other Factors Should I Research When Buying?
Researching your intended property investment thoroughly is vital. Look at financial issues such as stamp duty and the cost of fees and searches needed on the property. Again, researching the local area is vital and this includes noise levels and the neighbours. Of course working out the profit margin is also vital, and research will include your intended buyers and a realistic selling price.
What is Meant By Market Influences?
The property market is influenced by certain factors. These factors will include low interest rates, low unemployment, supply and demand, and low inflation. On top of these key factors is future regeneration of the area you are intending to purchase in. If these factors are present then it could mean maximising the resale price on the purchased property.
You might also like...