Financing for Property Developers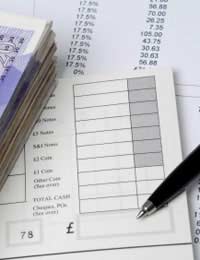 Experienced property developers who have a few projects under their belts will usually be able to use their last project to finance the next. Financing for fledging property developers will mean raising essential start-up funds from a variety of sources.
Private Financing for Property Development
One of the least expensive forms of financing a property development project will be the private financing route. Basically this means that project developers use their own funds such as savings. It's not uncommon for new developers to borrow loans from friends and family as a way to finance their first project.
Private borrowing such as this should mean much lower rates of interest than those from traditional financing such as mortgages and loans. Friends and family who do place money into the project can often make more back than can be earned on interest rates in any savings account.
Financing Property Development by Remortgaging
Remortgaging is not an option open to everyone but this route of financing can be an option for those with large amounts of equity. If the present property has risen in price over recent years then remortgaging to buy another property could be an inexpensive way of releasing some cash. The other positive side of remortgaging is that the interest rates should be fairly low. Remortgaging is of course always a risk, and banks will need to be sure that the borrower can comfortably afford this option.
Obtaining Extra Funds Through a Lender
Another way of obtaining funds through the traditional lenders is to apply for an advance on a present mortgage. Lenders may supply this type of funding but the interest rates will not usually be low. Lenders will usually set rates at those of a standard variable mortgage. Lenders will usually also need to know what the advance funds are being used for. However, funds that are being used to purchase second properties are usually looked on favourably by lenders.
Choosing the Right Project Development Finance Option
Standard mortgages are not usually suitable for developers as the financing terms will usually be set at 25 years. Most property developers will want a quick turnover from their projects so a 25 year mortgage will mean paying early redemption fees. Choosing a flexible or tracker mortgage will mean that mortgages can be repaid early without the redemption fees. Developers can also make overpayments into a flexible mortgage and use these funds as working capital to finance future projects.
Financing Dependant on the Property Type
There will be different financing available depending on the property being developed. If the property is a commercial property such as hotels, offices, freehold shops and restaurants then commercial financing would be appropriate. Residential mortgages will be used for property development projects such as leasehold flats, flats located above shops, and building plots and land for self build projects. Using the services of a mortgage broker will be a good way to obtain advice on the best financing for the various property development projects.
Financing through Non Traditional Lenders
Of course there are always numerous lenders other than the traditional banks who can supply financing. These lenders will often be able to give much higher loan to value (LTV) than the banks are willing to provide. However, the interest rates that do come with this type of financing are usually much higher than the traditional bank lending rates. Property finance lenders of this type will also base their rates on the experience of the project developer and on their own lending criteria.
Financing Through Gross Development Lending
Gross Development Lending (GDL) is usually only available to experienced property developers, although it is sometimes available to beginners. GDV involves forecasting the end value of the project after the build and proving this value to investors. Valuers and surveyors will usually be brought in to verify the forecasts. This is a way to finance a property development project without the developers having to supply any financial deposits.
Financing for start-up property developers is always a risk for lenders and for the fledgling developers themselves. Financing through remortgaging and mortgages should never be taken without professional advice. Most lenders will require a professional business plan and some form of security before any funding will be provided.
You might also like...