About Our Site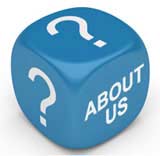 AnInvestmentProperty was formed to offer a unique reference point on how to buy, let, maintain and sell property.
Investing in property is one of life's major events and it helps to have some good advice before making the leap.
This site contains all the information needed from buying that first property to managing a property portfolio.
This site is an invaluable, easy to understand guide for those who are considering stepping on or up the property ladder. Helpful advice ranges from legal issues to dealing with letting agents to selling property without the need for an estate agent.
An Investment Property has vital information for those who are considering investing in a property abroad. For those who are considering buying to let there is plenty of information on the pitfalls to look out for. There is also an excellent section on improving property with articles on employing tradesmen and home design. The website gives a range of practical information and tips on how to be a smarter property investor.
The site was created to address the fact that there was a lack of comprehensive and accurate information on property investment issues contained on one dedicated website.
An Investment Property should be your first point of call whether you are considering buying a property at an auction, expanding your property portfolio or simply finding the best property hotspots in Britain.

Related Articles in the 'Site Information' Category...